Toronto, ON (PRWEB) January 01, 2015
Canadian-based cellular accessory design agency, Caseco, has launched the Core 360°, a rotatable mount that holds the person's software onto any flat floor, and includes a magnet for simple detachment.
The Core 360° is smaller than a golf ball; actually, at 2.5 centimetres in top, it is nearer in size to a USB memory stick. The Core 360° itself is constituted of fine quality anodized aluminum alloy, and it makes use of a powerful permanent magnet to glue to or detach from the user's device. A 3M adhesive holds a metal ring onto the back of the consumer's device, and every other adhesive holds the Core 360° onto any flat surface, as an instance, a car dashboard. The rotating torque design allows customers to decide on any viewing angle.
Caseco's CEO, Jay Rahman states: "We consider design is the whole lot. sadly, a number of smartphone mounts nowadays are too big and clunky, gobbling up numerous house in compact areas. We knew that we could design something higher. So we did and made one thing world classification, and of course smaller, whereas turning in the same functionality for our loyal enthusiasts."
The magnet gained't injury units both; nowadays's smartphones, GPS units, etc are designed to withstand strong magnetic fields and also can measure magnetic fields to make stronger navigation and supply interesting functionality. because the magnet is strong, then again, it is usually a good idea to keep the Core 360° faraway from objects delicate to magnetic fields, akin to bank cards and laptop computers.
The Core 360 will grasp any tool up to 1.3 lbs, and is fashionable amongst drivers and people who wish to maintain their smartphones nearby — an advantage for customers who prefer to work with their fingers while staying connected.
disposing of the mount can also be simple. using a knife, the adhesive may also be preserved for re-application onto every other flat surface, or every other instrument. Any residues left at the back of may also be removed with bizarre cooking oil.
Caseco will be showcasing the Core 360° at CES 2015 this January at Tech West, Sands Expo, stage 2, sales space #74718. The Core 360° on http://www.caseco.ca for CAD $ forty four.ninety nine, with free shipping throughout North the usa and a 30-day a reimbursement assure.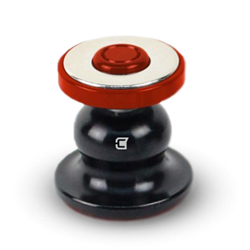 Volkswagen applied sciences at 2015 CES: Inductive Charging, Self-Parking, and …


Volkswagen's hot, high-tech Golf R contact thought and its gesture-based totally inside control setup is sort of assured to garner probably the most attention for the emblem at this yr's client Electronics exhibit, and why no longer? Flapping your arms and magically …
read more on car and Driver (weblog)
More_About: